Luxury Vinyl Tile in Springdale, AR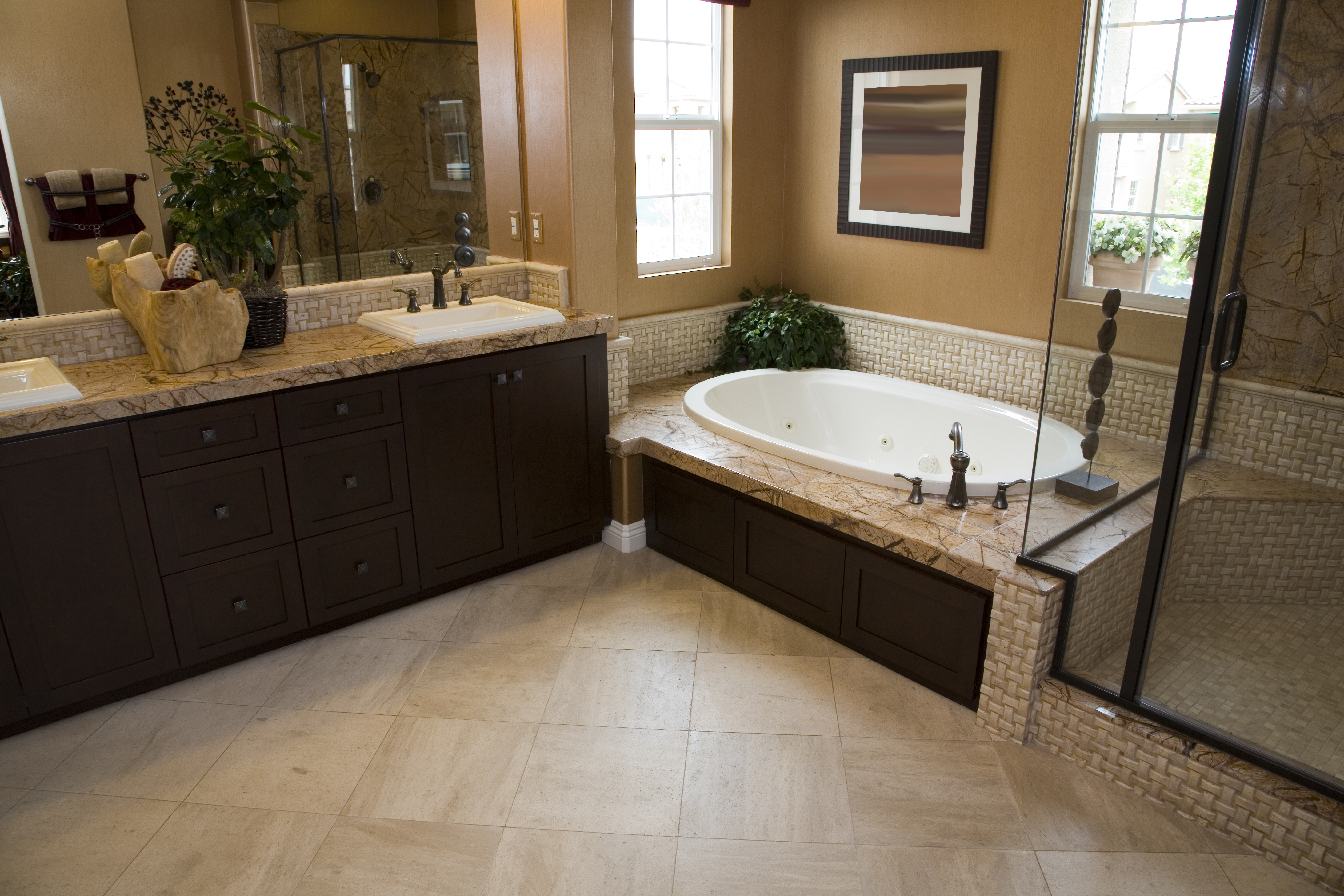 Add aesthetic appeal to your living area with luxury vinyl tile (LVT). Available in many designs and colors, this flooring product gives homeowners and business owners' limitless options when they want to redo their floors. Most importantly, an LVT floor is very affordable and easier to install than other types of flooring.
So, what makes luxury vinyl floors so unique? Luxury vinyl tile floors take advantage of special printing and manufacturing technologies that were not around years ago. To that end, your new floors can effectively mimic actual wood, stone, or ceramic. They create amazing depth and realism that will fool even the most observant guests. Allow the flooring experts at our store to help you choose the perfect flooring for your next project. We'll show you as many samples as you'd like at our showroom. After that, we'll make the job even easier for you by providing luxury vinyl tile floor installation.
Professional Installation of Your New Floors
When you're ready to improve the appearance of your home or business, depend on us for professional LVT floor installation. Simply choose the pattern, color, and style, and we will install it quickly, efficiently, and affordably. We have provided flooring installation for many years. So you can trust us for exceptional services from start to finish.
Before installing your new floor, it's important to prep the surface. That's why we take care to do everything correctly. The surface should be smooth and clean before any installation. In addition, we ensure the foundation is secure and level. The installation is usually faster than hardwood flooring installation, yet at a lower cost per square foot.
Modern Flooring Options for Your Home
Old and unattractive vinyl flooring is a thing of the past. It used to be that if you could not afford hardwood or tile, you'd use vinyl. Today, luxury vinyl tile floors are often the products of choice for home and business owners. Vinyl floors simulate authentic hardwood and other materials with its unique colors and textures. Strong and versatile, you can easily and affordably enhance your living area with this flooring product. Stop by our showroom to browse our expansive selection.
Get beautiful floors and be environmentally conscious at the same time! LVT flooring also has another excellent advantage. It is eco-friendly. The production of traditional vinyl tile flooring that was used years ago did not save our non-renewable resources. In addition, some kinds of vinyl flooring products even contained a hazardous material, asbestos.
Today, luxury vinyl avoids these issues through advancements in technology as well as the manufacturing process. Not only do manufacturers of vinyl tile use less non-renewable resources, but some use recycled vinyl products.
Contact us for more information about our convenient and affordable floor installation services. We proudly serve customers in Springdale, Fayetteville, Lowell, Cave Spring, and Siloam Springs, Arkansas, and the surrounding communities.