Perfect Luxury Vinyl Planks in Lowell, AR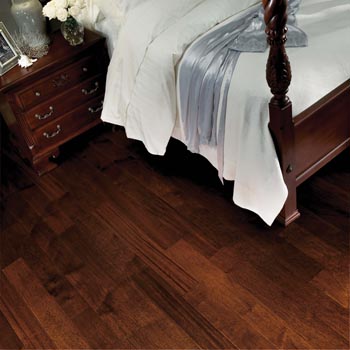 There are many different types of flooring options out there to choose from. That can make it a bit difficult to figure out exactly which one will best fit your needs, desires, and budget. One of the strongest contenders for your attention and hard-earned dollar currently on the market is luxury vinyl planks in Lowell, AR. These cutting-edge planks deliver all of the durability you expect from a vinyl floor, while giving you the timeless look of hardwood or natural stone.
Flooring America by CarpetSmart is excited to help homeowners from around the area learn more about just how impressive a luxury vinyl plank floor is when installed in their home. Soft, comfortable, and attractive, LVP is built to stand up to the conditions of any room in your home, even moisture-prone areas such as your bathroom, kitchen, or basement.
Visit us to see just how exceptional this option is.Our flooring showroom has an extensive selection to complement any décor. One of our friendly and helpful staff members will gladly introduce you to all of the benefits of LVP as well as show you direct comparisons against natural stone and hardwood. You won't believe your eyes at just how closely this vinyl can look like its more expensive counterparts.
Choosing a LVP Floor
It has never been easier to find flooring that fits the specific needs of the different rooms in your home. Much of this is thanks to innovations of luxury vinyl planks. This is a floor that works great in any location while delivering an attractive appearance that looks nothing like the bland vinyl of the past. Many people won't even be able to tell the difference between a LVP floor and a hardwood or natural stone one.
Installing Your Luxury Vinyl Plank Floor
Make sure you are getting all of those benefits you have read about from your brand-new luxury vinyl plank floor.I It is important for you to choose a trained and skilled professional when it comes time to install it. To make things as easy as possible for you, our flooring showroom offers comprehensive luxury vinyl plank floor installation services to all of our customers.
With our help, you can rest easy knowing that your new floor is going to be installed the right way the very first time. Get that showroom-quality look you have always dreamed of by turning to our installation team when it comes time to put in your new floor.

Contact us to find out more about our luxury vinyl planks. We proudly serve customers in Lowell, Arkansas, and the surrounding areas.